What is new and exciting in NZ? How about the style?
1. Spiky Heels
Heels are uncomfortable enough to begin with. Now add some metal spikes and you have the weapon of mass destruction- a spiked heel. Boys beware- being kicked with these shoes would land you in the Emergency Room!
2. Converse or Keds- Flat Shoes
NZ people have super flat feet, and wear flat shoes a lot. I am reminded of 1990 Keds fad in the states.
3. Black leggings
All ages and sizes of women wear black leggings. Some should get the memo that it is not flattering. Sigh....Here are some models that wear leggings very well.
4.Sheer tops and blouses
Almost always paired with the black leggings.
5. Shredded pants and shirts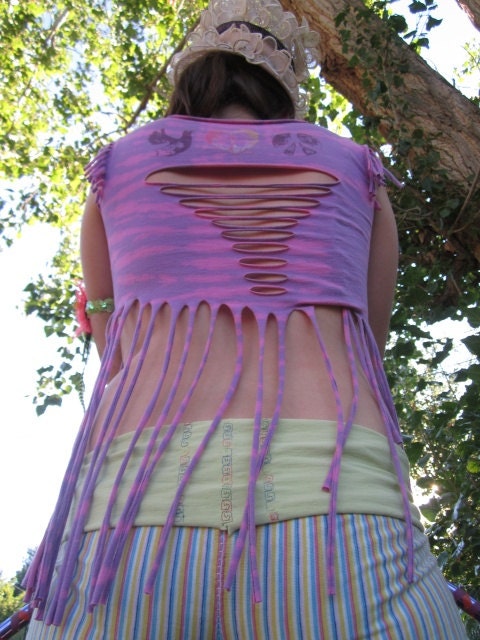 I do remember this trend in the states, which I think was 1993 or so.
6.Neon super short men's shorts
Again, here is a model wearing this trend. However, many guys wear this trend, many of which you would NOT want to see their upper legs!
7. Jandals (flip flops)
These are a must have, and for many Kiwis, their only pair of shoes.
8. Barefeet
About 5-10 percent of Kiwis choose to wear no shoes at all, even to go to the mall or walk downtown where there is abundant broken glass shards on the road from drunken boozefests. How they manage to not get hurt is a complete mystery....
Missing something? Like your shoes! It's a grocery store, yuck...
9. Sideways hats
Many a stylin' kiwi bro will be sporting such a look.
10. Rugby shirts
If you are lucky enough to own one (since they cost $120-240 each!), you wear it ALL the TIME.
11. Singlet
Everybody rocks this look, from teen girls to old dudes to muscle guys. Best to pair this with some awesome tattoos for a full effect.